Those who will sit their final exam :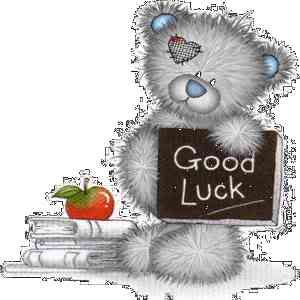 Exam is around the corner and this is my final sem, then will be graduated in this year too
(hopefully!).
Nasibla aku xda sabotaj orang sampai fail extend, kalau x ketulahan lah aku ni, walaupun ada orang ya kol mintak tolong soh padah blabla cuz xbrani mok jawab kol.Pasya pandai buat cerita aku tok la si mulut besar menganiaya orang, padahal aku tolong explen on behalf orang ya.sambungan.....

Eh,tak kan xingat kisah lamak kot???
FRIENDLY REMINDER :
Before you said something, think deeply and not by simply say, people can use it to against you back especially when it all LIES not FACT.Maybe not from me but others. You stop, i'll stop. But you keep telling to the world i started first.Owh did i?So far i knew, i only messaged and gave you some advices about group work. A few minutes after that you update your FB status by saying , "I'm sick!Puas hati?wtf!!". Until now i would never forget it just because i message you nicely.And here it goes, all the status updated and the blog.Haiz =.='
Don't provoke my patience because i've been hold its too long.You should be feeling grateful i don't post bad stuffs in FB and blog like you did to me and my friends because it is not such a good things to do when humiliated people in public.Plus, my previous post already mentioned that if the truths spill out, its not me that going to be ashamed forever but its you. You should care your own good name since you already spoiled mine.Well, if you happy doing it so (badmouthed my name) although in your deep heart feel unease after that,just go ahead.It's not my sin anyway :)
I'm so busy to commit my own sins.

Owh God!Do forgive me for what i've sinned, by my actions and words to others either it is coincidentally or purposely.

DON'T EVEN CARE ABOUT MY LIFE AFTER THIS BECAUSE I WOULDN'T BOTHER YOU TOO!